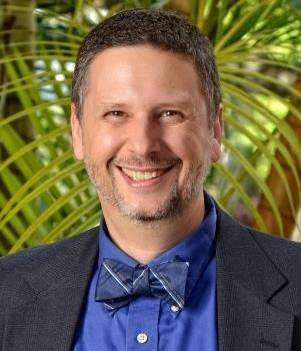 I'm a law professor at St. Thomas University School of Law, where I teach intellectual property, cyberlaw, and civil procedure. I write about these subjects as well as about reforms to legal education. You can find some of my articles on SSRN, as well as other postings on Twitter and my weblog digital garbage.
Welcome. I received my B.A. in Philosophy and English from the University of Pittsburgh, and my J.D. from the University of Pittsburgh School of Law, where I was Editor-in-Chief of the University of Pittsburgh Law Review. I later served as a law clerk to the Hon. D. Michael Fisher and Hon. Joseph F. Weis of the United States Court of Appeals for the Third Circuit, and practiced in the Intellectual Property and Copyright and Trademark practice groups at Kirkpatrick & Lockhart LLP (now K&L Gates LLP). Prior to joining the faculty of St. Thomas University School of Law, I taught at the University of Pittsburgh School of Law as a Visiting Assistant Professor of Law.
Scholarship. My scholarship explores the role that technology plays in the creation, dissemination, and retrieval of information. Most recently, I've written about the role that procedure plays in private online enforcement, the dangers of procedural injustice arising from unfettered private ordering, and the attendant need for Digital Due Process. My next project considers how several notable philosophers from the 19th through 20th centuries might shed light on the nature of cyberlaw and cyberspace. Additionally, my scholarship addresses more than intellectual property doctrine or cyberspace theory: I have also written several articles on how technology might be used by legal educators to create online role-playing simulations that permit students to holistically and immersively learn doctrine, theory, skills, and ethics in a manner consistent with Best Practices for Legal Education and the Carnegie Report. My writings have been published in journals such as the Harvard Journal of Law & Technology, University of Pittsburgh Law Review, Intercultural Human Rights Law Review, Santa Clara Computer & High Technology Law Journal, University of Louisville Law Review, and Akron Intellectual Property Journal. My articles and other materials can also be found at SSRN and Bepress.
Teaching. I teach courses in cyberlaw, intellectual property, and civil procedure. In 2009, I was honored to be selected as 1L Professor of the Year by the students and SBA at St. Thomas. My upper-level cyberlaw course has previously been taught as a role-playing simulation that uses live websites in which students act as "counsel" to a fictitious client. Archives of previous Cyberlaw simulation websites can be found here.
Miscellaneous. Beyond the ivy-covered (or in South Florida, stucco-covered) walls of academia, I publish a blog, digital garbage, post to Twitter, and enjoy photography.
You can reach me at:
Ira Steven Nathenson
Associate Professor of Law
St. Thomas University School of Law
16401 N.W. 37th Ave.
Miami Gardens, FL 33054
305-474-2454
Email: inathenson at stu dot edu
Last updated: October 26, 2013.